What Is Search Engine Optimization (SEO)
Search Engine Optimization is the practice of increasing the number of visitors to a website by obtaining a high-ranking placement on the search results of a search engine, including Google, Bing, Yahoo, and other search engines.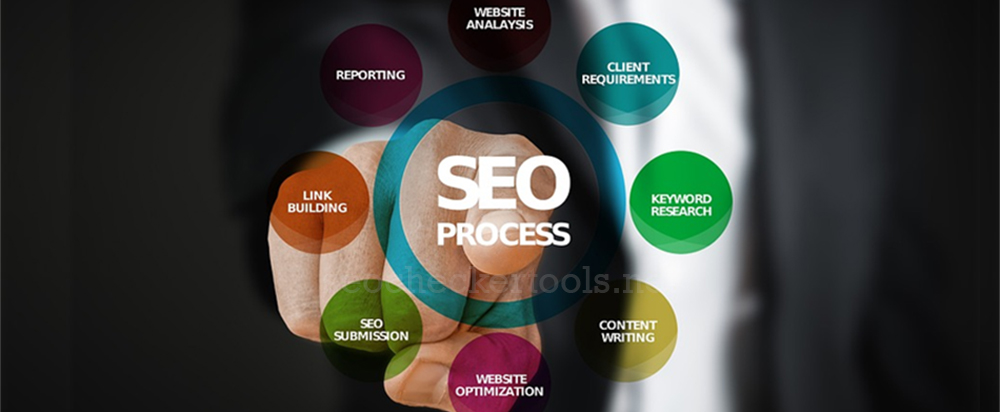 Search Engine Optimization (SEO) is a technical approach to optimizing your website to obtain organic or unpaid traffic from the search engine results page. SEO is a process of improving the visibility of a website or web page in search engines. Keywords, title tags, and meta descriptions are all important aspects of SEO. Knowing the proper use of Meta tags on a page is essential. In the article, what is search engine optimization (SEO), a beginner's guide to SEO? Will we describe and cover all the mandatory aspects of SEO?
The Internet is becoming increasingly competitive. Google uses over 200 signals in scoring its search results. It's often useful not to focus too much on individual ranking signals. You can look at the broader goal of Google to provide the best answers for its users.
Overall, SEO is a technique used to improve a website's visibility in search engines. It is a practice of increasing the number of visitors and obtaining a high rank in search engines.
Search engines work by crawling billions of pages using web crawlers. Search engines can help increase website traffic by ranking them higher in search results. In short: search is a BIG source of traffic.
Regarding search engines, Google is the most popular search engine, with more than 70% market share. Other search engines like Bing, Yandex, and DuckDuckGo hold the other 30% of the market.

Search engine optimization is important because:
SEO is necessary for the smooth running of a big website. Websites with more than one author can benefit from SEO directly and indirectly. Their direct benefit is an increase in search engine traffic. Their indirect benefit is having a common framework (checklists) before publishing content on the site.
Most search engine users probably click on one of the top 5 suggestions in the results pages (SERPS). Your website needs to rank high on search engines to increase traffic and sales.
SEO is not only about search engines, but good SEO practices improve a website's user experience and usability.
Having top positions in the search engine results for your target keywords increases trust for your website.
The social promotion of your website is vital. People who find your website by searching Google or Yahoo are more likely to promote it on Facebook, Twitter, or other social media channels.
If two websites sell the same thing, the search-engine-optimized website will likely have more customers. SEO can put you ahead of the competition.
The Benefits of SEO OR Why is SEO important?
Search Engine Optimization (SEO) is vital for online businesses because search engines are one of the primary ways people find information. Around 93% of all web traffic is via search engines such as Google, Bing, Yahoo, Baidu, and Yandex. For most websites, traffic that comes from search engines (known as "natural" or "organic" traffic) accounts for a large portion of their total traffic.
There are three fundamental standards that search engines evaluate to determine the quality of a website and how it should rank:
Links – Links from other websites are crucial in ranking a site in Google and other search engines. Sites that acquire links from many other sites gain authority in the eyes of search engines. Especially if the sites that are linking to them are themselves authoritative.
Content – SEO is about creating content relevant to the keywords people are searching for information. Search engines analyze the content of a web page to see if it would be relevant for any given search query.
Page Structure – The third core component of SEO is page structure. The structure of your website shows Google which pages of your site are essential. If your content has a clear structure, it can be easy for people to understand. You must decide where to place the content you want to share on your website.
In the final analysis, Crawlers read the HTML code of web pages, extract the necessary information and add it to the index. Algorithms then decide which websites should rank higher for specific queries. Crawlers and algorithms are looking for clues to help them make the right decisions, and websites that can do this more efficiently rank higher in the search results.
SEO involves technical and creative activities that are often grouped into:-
Technical SEO
Onsite SEO
Offsite SEO
This terminology is quite dated, but it is helpful to understand as it splits practices that can be performed on and away from a website.
Technical SEO refers to website and server optimizations that help search engine spiders crawl and index your site more effectively (to help improve organic rankings). This type of SEO also relates to all SEO activities, excluding content optimization and link building.
Moreover, technical search engine optimization (SEO) describes the efforts of a webmaster to ensure their website is compatible with search engine guidelines and can be indexable. And it can rank for keyphrase searches accordingly. This allows search engines to crawl regularly, cache, and index pages:-
The appropriate use of subdomains
The formatting of URLs
Using the correct parameters for dynamic content (such as product filters)
The submission of sitemaps (including mobile and video)
Applying a 'robots' meta tag and using the robots.txt file (to give instructions to search crawlers, such as 'do not index')
On-site SEO or On-page SEO
On-Page SEO has to do primarily with the content and other elements found on a page. Onsite SEO refers to activities on a website to improve organic visibility. This broadly means optimizing a website and content to improve the accessibility, relevancy, and experience for users.
Remember that search engines don't read a page like humans. Search engines use signals to figure out what a page is about. Some of the typical activities include:–
Keyword Research– Analyzing the types of words and frequency used by prospective customers to find a brand's services or products. They understood their intent and a user's expectations from their search.
Technical Auditing– Ensuring the website can be crawled and indexed, is correctly geo-targeted, and is free from errors or user experience barriers.
Onsite Optimization– Improve website structure, internal navigation, on-page alignment, and content relevancy.
User Experience– Ensuring content shows expertise, authority, and trust ultimately provides the best possible experience to users against the competition. SEO is about attracting people to your site.
Off-site SEO or Off-page SEO
Off-page SEO is about link building, social media, and local SEO. In other words, Off-page SEO is about everything that doesn't happen directly on your website. Off-page SEO includes actions you take online beyond your website to improve search engine rankings.
You need to focus on your link-building, branding, and appearance efforts to make the most of your SEO. Links from websites and pages with more trust, popularity, and relevancy will pass more value to another website, than an unknown, poor website. So the quality of a link is the most important signal.
Links from one website to a page on another website are known as backlinks. One factor that affects the ranking of a website is the number of links it has from other websites.
The best and most sustainable approach to improving the inbound links to a website is earning them. By providing genuine reasons why other sites should link to your content, you can help promote your brand, service, or content.
This is what SEO is all about.